Welcome!
Thanks for visiting my homepage. There is no english version availible yet, but if you think, I should have one, please let me know and I'll see, what I can do:

Or if you want to have a little fun you could try an

automatic translation from babelfish.altavista.com.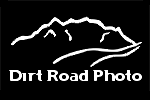 Please visit my brand new photography website, showcasing a cross-sectioin of my landscape, nature, and adventure (motorcycle) travel photos - off the beaten path. Visit it at www.dirtroadphoto.com. And yes, it's all English (at least I tried).
© 2001-2007 Alexander Albrecht
Haftungsausschluss